Welcome to the State of the State's Health Report
The first State of the State's Health Report was issued by the Oklahoma State Board of Health in 1997. That report served to provide an assessment of the general health status of Oklahomans and to fulfill the assessment function of public health for the state based upon the 1988 Institute of Medicine Report supporting such a role. A little over 20 years later we are moving to a new platform providing data on more than 50 indicators related to health through an interactive website. With this new site we hope to better explain how various health outcomes and behaviors affect the overall health status of Oklahoma residents in a user friendly format. The information (grades and data) provided are to help identify patterns that occur across the state, over time, and within particular groups.
The Oklahoma State Board of Health realizes that our state has many challenges ahead as we strive toward Creating a State of Health. There is considerable work on reducing heart disease and eliminating key risk factors that lead to poor health outcomes, such as lack of exercise, poor eating habits, and use of tobacco products. With Oklahoma and the entire nation facing the prospect of bleak economic times, many wonder how we can move forward and impact the future health of our seniors, our working adults, and our children.
But these very difficult times are exactly why we cannot slow our efforts. In fact, it is even more critical for us as a state to tackle our poor health status indicators. The consequences of not acting will be dire — putting us further behind in obesity rates, putting our children at risk for addiction to tobacco, and potentially growing a new generation at even greater risk for deaths due to heart disease tomorrow than their parents are today.
It takes everyone working in tandem in the effort of Creating a State of Health. The State Board of Health and the Oklahoma State Department of Health cannot work in isolation. The delivery of local, community-based public health services through the extensive network of county health departments across the state is critical to overall success. Working together, the state and county public health system must partner with many private and philanthropic entities, including our community Turning Point partnerships, businesses, faith-based organizations, education, transportation, and our political leaders. Efforts are already underway through the Oklahoma Health Improvement Plan (OHIP) initiative, as well as locally-developed Community Health Improvement Plans. These programs are bringing partners together in collaboration to strategically address our health status indicators in new and aggressive ways. The combined work will impact our health status and provide a healthier future for our state and our children.
Board of Health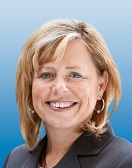 Becky Payton
Becky Payton served as Regional Vice President of Operations for Mercy Health, Oklahoma. Additionally, she has an extensive executive background in Human Resources for Mercy as well as for Johnson Controls/YORK, and Viskase Corp. She has been chair and/or a board member for Oklahoma Heart Hospital, Mercy Rehabilitation Hospital, Mercy Hospital-Ada, and Mercy Hospital-Logan County. Her civic leadership organizations have included the Oklahoma State Chamber of Commerce, United Way of Norman, Kiwanis, and Mount St. Mary's Catholic High School.
She is a member at-large on the State Board of Health.
Term Expires: 6/30/2024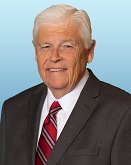 Ronald D. Osterhout, M.S.
Mr. Osterhout is a resident of Altus. He graduated from Oklahoma State University with a BS and MS in engineering and has 40 years of experience in domestic and international oil and gas exploration and production. Mr. Osterhout is now Involved in production agriculture in southwestern Oklahoma. He was previously a member of the Board of Health from 1998 to 2007.
Mr. Osterhout represents Ellis, Dewey, Custer, Roger Mills, Beckham, Washita, Kiowa, Greer, Jackson, Harmon, and Tillman counties.
Term Expires: 6/30/2025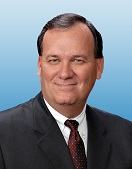 Charles E. Skillings
Mr. Skillings serves as Chief Executive Officer, President and Director of St. Anthony Shawnee Hospital and began his career at Shawnee Medical Center Hospital in 1978. He serves as a member of the Board of Directors of the Shawnee Economic Development Foundation and is a member of the American College of Healthcare Executives, the Oklahoma Hospital Association, Shawnee Chamber of Commerce, Shawnee Rotary Club and Shawnee Rescue Mission. Mr. Skillings is a graduate of Oklahoma City University.
He represents Creek, Lincoln, Okfuskee, Seminole, Pottawatomie, Pontotoc, Hughes, Johnston and Coal counties.
Term Expires: 6/30/2027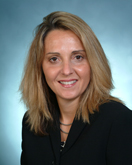 Jenny Alexopulos, D.O.
Dr. Alexopulos is board-certified by the American Osteopathic Board of Family Physicians. She is also the Associate Dean of Clinical Services and Professor of Family Medicine with the Oklahoma State University College of Osteopathic Medicine
Dr. Alexopulos represents Ottawa, Delaware, Craig, Mayes, Nowata, Rogers, Washington, Tulsa, Pawnee, and Osage counties.
Term Expires: 6/30/2023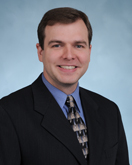 Terry R. Gerard II, D.O.
Dr. Gerard is board-certified in Family Medicine and is currently an Emergency Department Physician at the Medical Center of Southeastern Oklahoma, Durant, OK. He is a member of the American Osteopathic Association and the Oklahoma Osteopathic Association.
Dr. Gerard represents LeFlore, Latimer, Pittsburg, Atoka, Pushmataha, McCurtain, Choctaw, Bryan, Marshall, Carter, and Love counties.
Term Expires: 6/30/2020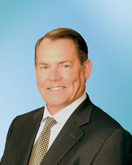 Charles W. Grim, D.D.S., M.H.S.A
Dr. Grim is the Deputy Director of Health Services for the Cherokee Nation. He is a former Director of Indian Health Services (IHS), and a retired Assistant Surgeon General and Rear Admiral (upper half) in the Commissioned Corps of the United States Public Health Services (USPHS). He is board certified in Dental Public Health, a member of the Society of American Indian Dentists, a Fellow in the Academy of General Dentistry and a Diplomate of the American Board of Dental Public Health.
Mr. Grim represents Adair, Sequoyah, Cherokee, Wagoner, Muskogee, Haskell, McIntosh, and Okmulgee counties.
Term Expires: 6/30/2022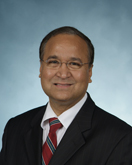 R. Murali Krishna, M.D.
Dr. Krishna is president and chief operating officer of INTEGRIS Mental Health; co-founder, president and chief operating officer of INTEGRIS Health James L. Hall, Jr. Center for Mind, Body and Spirit; founding president/president emeritus of the Health Alliance for the Uninsured; a clinical professor of Psychiatry at the University of Oklahoma Health Sciences Center Department of Psychiatry and Behavioral Science; past president of the Oklahoma County Medical Society; past president of the Oklahoma Psychiatric Association; and a distinguished life fellow of the American Psychiatric Association.
Dr. Krishna represents Logan, Oklahoma, Cleveland, McClain, Garvin, Murray and Payne counties.
Term Expires: 6/30/2026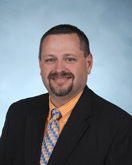 Timothy E. Starkey, M.B.A.
Timothy E. Starkey is the Executive Director of the Great Salt Plains Health Center in Cherokee, Oklahoma. Mr. Starkey has 25 years of experience in the healthcare industry and is a Fellow of the American College of Healthcare Executives.
Mr. Starkey represents Cimarron, Texas, Beaver, Harper, Woodward, Woods, Major, Alfalfa, Grant, Garfield, Kay and Noble counties.
Term Expires: 6/30/2021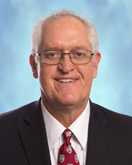 Edward A. Legako, M.D.
Dr. Legako is a pediatrician in private practice in Lawton, Oklahoma for the past 36 years. He serves on the Board of Trustees of Comanche County Memorial Hospital. Additionally, he serves on the Board of the Oklahoma Chapter of the American Academy of Pediatrics and is a past president. He is Vice-President of Southwest Fit Kids and President of the Lawton Farmers Market. He is a Fellow of the American Academy of Pediatrics and a member of the American Medical Association and the Oklahoma State Medical Association.
Dr. Legako will represent Blaine, Kingfisher, Canadian, Caddo, Grady, Comanche, Jefferson, Stephens and Cotton counties.
Term Expires: 6/30/2019